I wanted to share two layouts I created in thinking about the new year.
This first one is about my word for the year - hope. This is the first time I have picked out a word for the year (inspired by Ali Edwards). I wasn't planning on it initially but as I was scrapping this layout and writing the journaling - I realized that I was picking a word without meaning to! The photo from this layout is from Lake Powell in Arizona - it happened by accident that I was trying to take a picture of a rock wall but the sunburst got in the way! But I thought of it right away when I started scrapping with this kit by
Elise Hansen and Nikki Epperson - Resolution.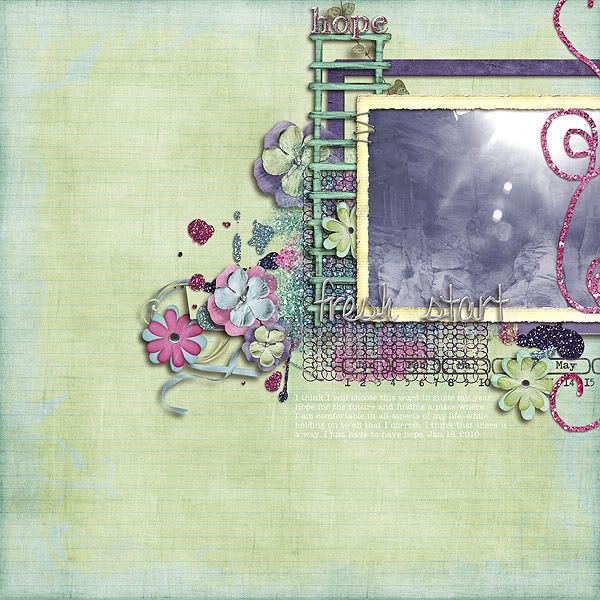 This second one is more fun and light hearted. I decided to pick out a bunch of secondary words to help me focus on my main word for the year (which feels a little abstract to work with daily and set goals although it captures the spirit of all of it). I used a template by Cathy Zielske and a fun funky kit by Amy Sumrall appropriately named
Funny Flowers
.
I plan to look at these layouts monthly - also a new goal for me - to refocus and reflect. Here goes!