Some changes are happening at DST - and now the CT members get to work with the gold member kit! I'm excited about this because some of the best designers in the community have the oppportunity to make an exclusive kit for Digishoptalk. I've always wanted to get my little hands on some of these beauties!
Here's the layout I made with the August Gold member kit - by Fruitloop Sally!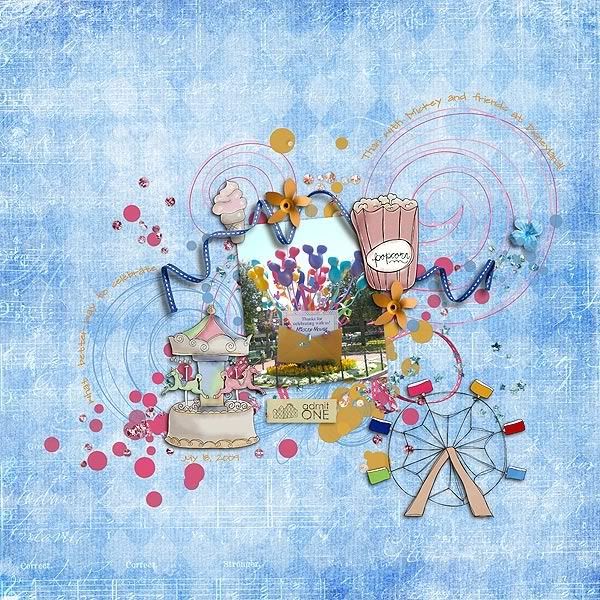 I just love the fun elements in this kit - the doodles, the popcorn, the rides.... puts me in a good mood!